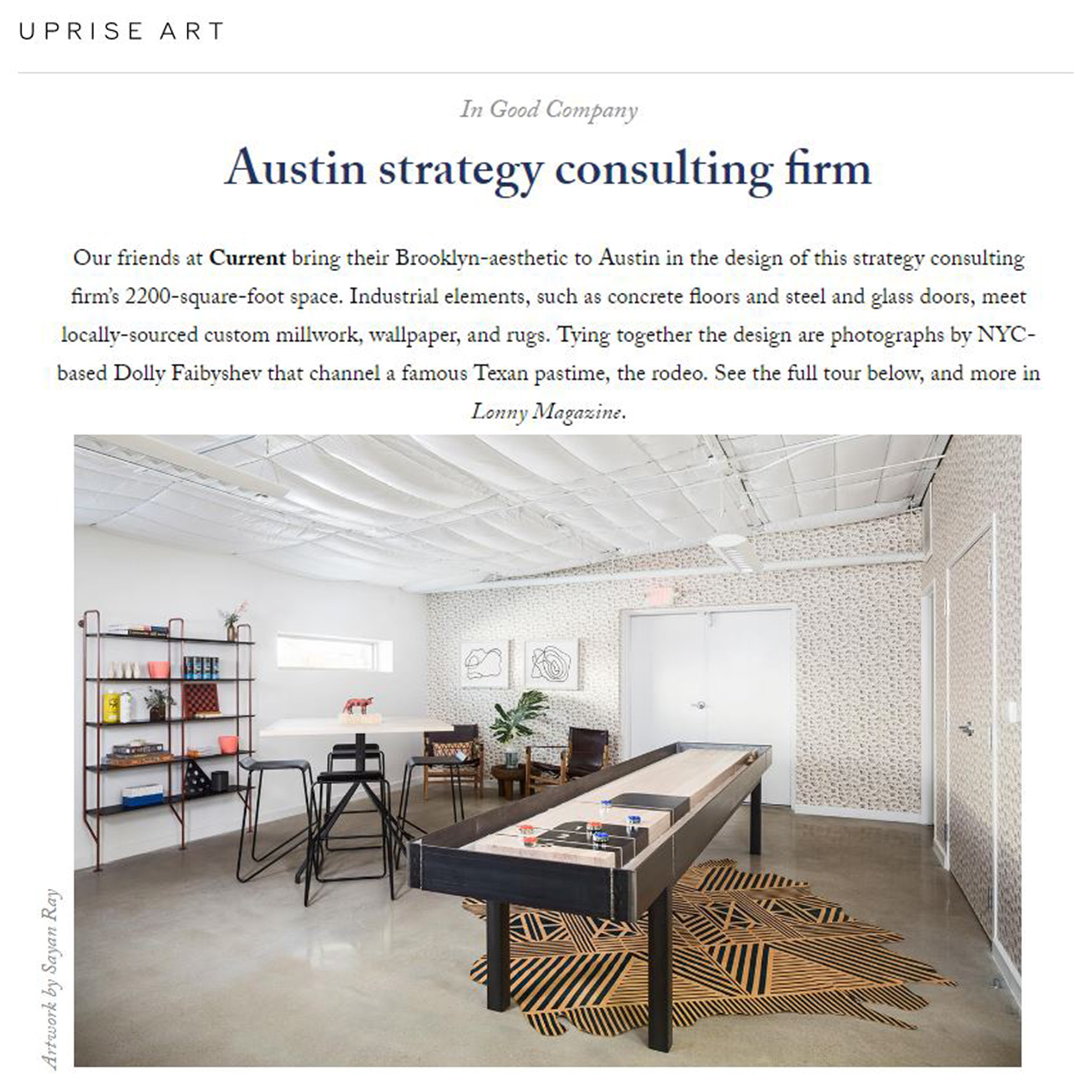 uprise art
May, 2017 Our friends at Current bring their Brooklyn-aesthetic to Austin in the design of this strategy consulting firm's 2200-square-foot space. Industrial elements, such as concrete floors and steel and glass doors, meet locally-sourced custom millwork, wallpaper, and rugs...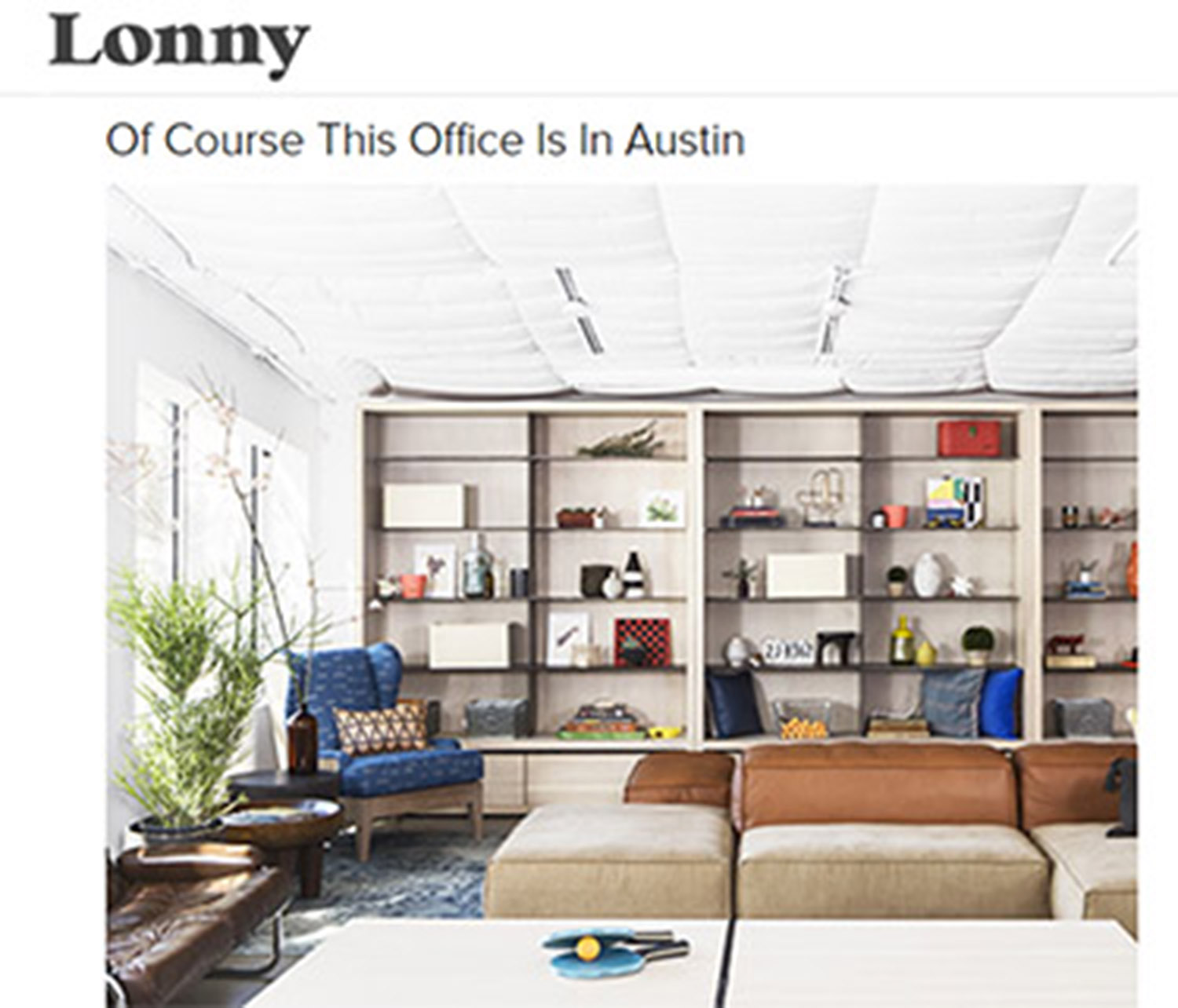 Lonny
April, 2017
...So when Brooklyn design duo Xandro Aventajado and Rachel Kane, of Current Interiors, sent us their design of a strategy consulting firm's office, which is based in the capital city, we knew it would be #officegoals.
Food52
March, 2017
...Xandro Aventajado, of Current Interiors, uses metallic wallpaper all the time—Pas De Trois, by Juju Papers and Folded, by Flat Vernacular, are favorites.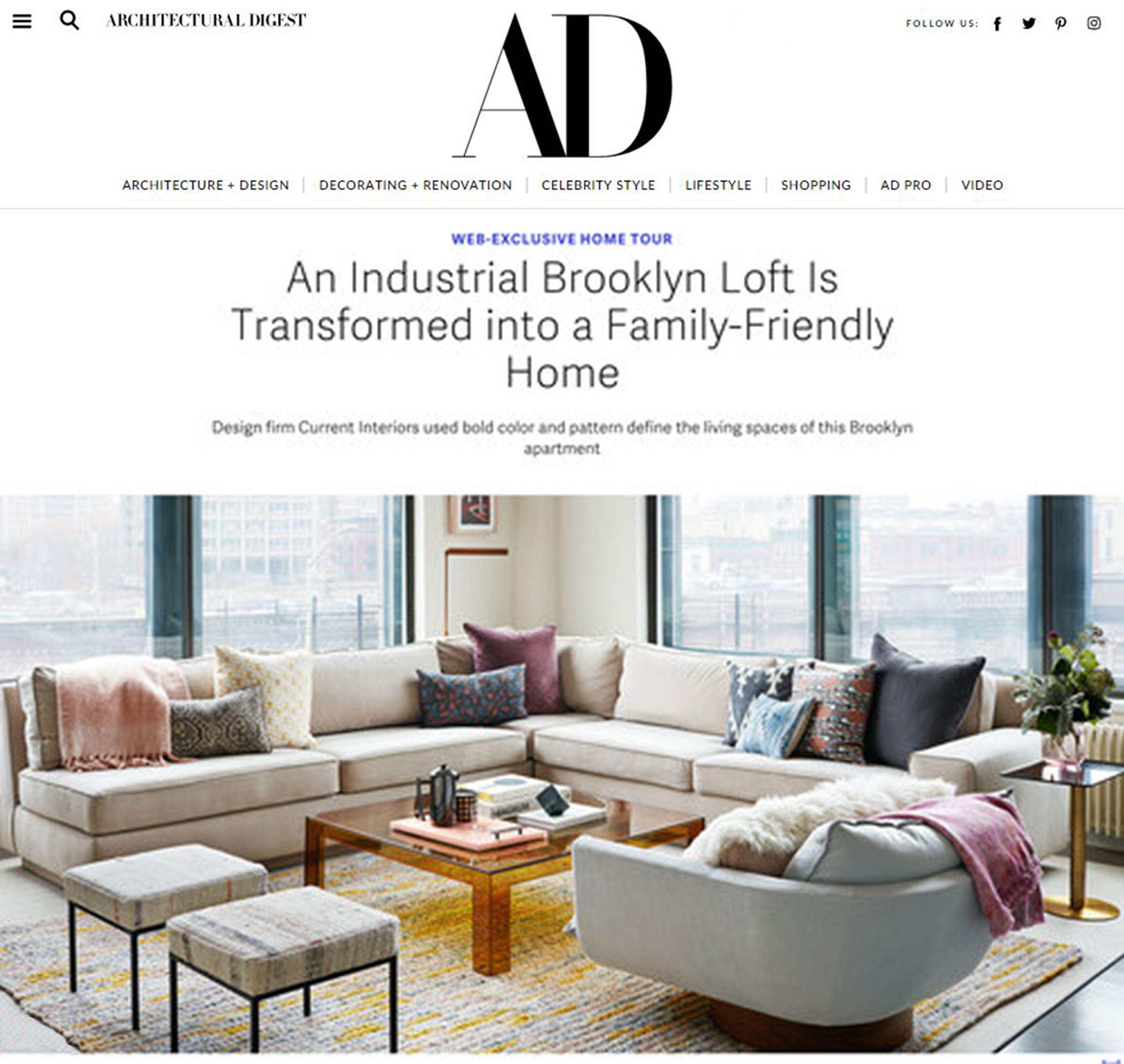 Architectural Digest


January, 2016
For many interior designers, an 1,800-square-foot Brooklyn loft would be an invitation to embrace minimalism or industrial details, but that wasn't the case for Rachel Kane and Xandro Aventajado of the New York–based firm Current Interiors...